"

After listening to their album 20 times, I hear Keith Whitley, George Strait, Hip Hop, elements of rap, I hear Merle, I hear badass Country... I hear 3 and Twenty. I hear different influences. I said man, this is a badass album. It's Country, but it's a lot more than Country. They are country boys cranking out a fresh new sound... it's down home badass music. "
— Stone Cold Steve Austin
"

If you take the roots of country music, mixed with the soul of southern RnB, and top it off with a hip hop swagger, you've just cooked up a fresh serving of 3 and Twenty music. Butch and Adrian possess an unparalleled work ethic. They have far surpassed what even the above average indie act can typically do on their own. The 3 and Twenty brand is ready for the next level. When I was first introduced to 3 and Twenty, I loved their unique, genre bending sound. Their essence is rooted in down home country music, but fused with a tasteful influence of a range of genres. When we met, I was instantly inspired by their authentic passion for their art. There's no smoke and mirrors with these guys. They are true artists in every form. The final piece was seeing them live. After my first 3 and Twenty show experience, I was sold. Their energy on stage and love for their fans off stage was incredible to witness. Having the opportunity to join these guys on their journey is a privilage, and I'm confident they will find their well-deserved place in the mainstream country market for the long haul."
— Sean Giovanni (Owner/Producer) The Record Shop Nashville
Biography
3 and Twenty's music transcends the limited boundaries of traditional and contemporary genres. It is Country Music at its highest evolutionary level that cross reverberates with a unique blend of Pop, R&B, Southern Rock, and Hip Hop. Combine their undying passion for song writing with a high energy, must see live show, and you have something that can't be explained... it must be experienced. 
Founded by longtime bandmates and business partners, Adrian Lee and Butch Gibson, in January 2010 in a small home studio on a backwoods country road (Three and Twenty Road) in Easley, South Carolina. Lee and Gibson were hell-bent on writing real, heartfelt, music that embodies their life experiences while striving to create a sound that is new and fresh, yet familiar, but also different enough that you really can't compare them to anybody, but try to compare them to everybody.  
The real-life storylines and true musicianship are penetratingly relevant to all who hunger and thirst for honesty and realism in what 3 and Twenty believes matters most... the MUSIC. Beyond what is known as a "rags to riches" journey, 3 and Twenty's pursuit of perfection in their music presents the listener with an insightful maturity combined with the simplicity of raw emotion, confidently delivered by two small town seasoned music veterans that have spent over two decades perfecting their craft. 
Through years of persistent grass roots campaigns and as direct support for national headliners 3 and Twenty has become a regional and national touring powerhouse with a professional and hard working reputation that garners the utmost respect from their fans, peers, agents, and venue owners. From National tours to writing with some of the best songwriters in Nashville, 3 and Twenty is poised to make some serious noise in an industry that is craving authenticity and originality.
3 and Twenty has shared the stage with Luke Combs, Confederate Railroad, The LACS, Saving Abel, Uncle Kracker, Moonshine Bandits, Almost Kingz, and many more at venues all across the United States including the Georgia Dome (Atlanta, GA), the BiLo Center (Greenville, SC), the Georgia Theatre (Athens, GA), the Blindhorse Saloon (Greenville, SC), Wendells Dippin Branch (Anderson, SC), the Cotillion Ballroom (Wichita, KS), Club 134 (Anderson, SC), the Dusty Armadillo (Rootstown, OH), the Slow Down (Omaha, NE), Fox Pavillion Theatre (Hays, KS), the Watering Hole (Greenbay, WI), Whitetails Saloon (Clarence, IA), Jergels Rhythm Room (Warrendale, PA), the 40 Watt Club (Athens, GA), Salvage Station (Asheville, NC), Harley Davidson of Greenville, and many more.
Through independent networking 3 and Twenty has connected with individuals like wrestling superstar Stone Cold Steve Austin, Cowboy Troy, and Darius Rucker which led to the recording of the 3 and Twenty song "That Ain't Country" with Rucker in 2015 as well as back to back interviews and live performances on Steve Austin's award winning podcast "Unleashed".  Steve Austin also used 3 and Twenty's single "Country Bar Song" in his promotion/commercial for the Kawasaki 310LX Jet Ski.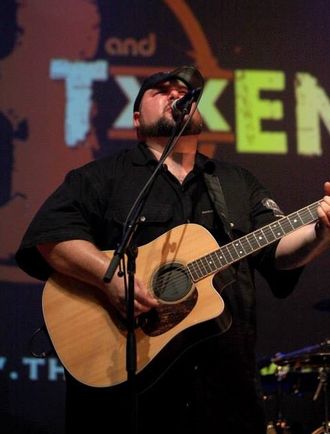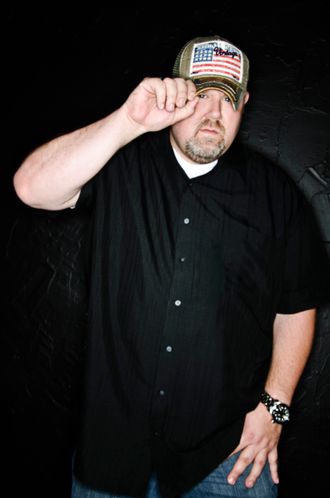 Country Bar Song - Official Video
Until The Night Is Done - Official Video